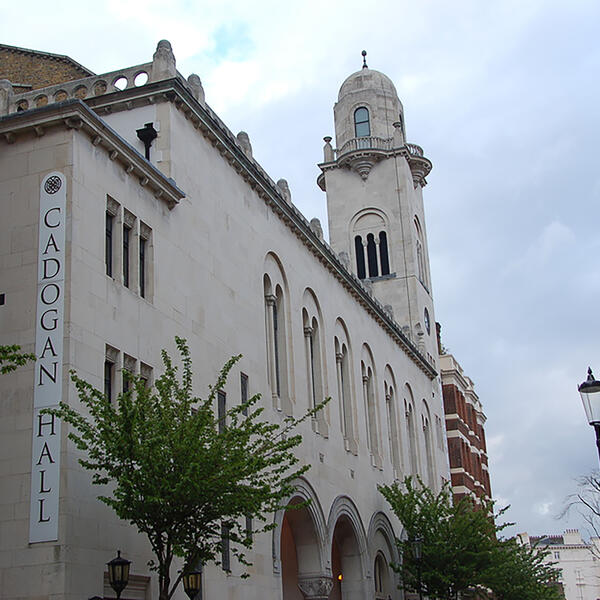 Cadogan Hall is a 950-seat capacity concert hall in Sloane Terrace in Chelsea / Belgravia in the Royal Borough of Kensington and Chelsea, London, England.
The resident music ensemble at Cadogan Hall is the Royal Philharmonic Orchestra (RPO), the first London orchestra to have a permanent home. Cadogan Estates offered the RPO the use of the hall as its principal venue in late 2001. The RPO gave its first concert as the resident ensemble of Cadogan Hall in November 2004. Since 2005, Cadogan Hall has also served as the venue for The Proms' chamber music concerts during Monday lunchtimes and Proms Saturday matinees; it is also one of the two main London venues of the Orpheus Sinfonia.
Cadogan Hall has also been used as a recording venue. In February 2006, a recording of Mozart symphonies with John Eliot Gardiner and the English Baroque Soloists was produced and made available immediately after the performances occurred. In 2009, art rock band Marillion recorded a concert there which was released on the album Live from Cadogan in 2011.
http://en.wikipedia.org/wiki/Cadogan_Hall

London Concert Choir concerts at this venue: