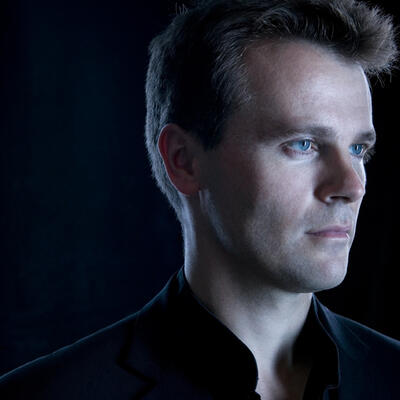 Tenor
Nicholas Hurndall Smith studied music as organ scholar at Corpus Christi College, Oxford, before training as a singer at the Guildhall School of Music and Drama under David Pollard. He has since been equally at home on the operatic and concert stages, in roles by Handel, Haydn, Mozart, Britten and Stravinsky, and he appears all over the world with a variety of conductors and ensembles, with Monteverdi and Bach being special favourites. 
He recently sang in the acclaimed Bach Weekend with the Feinstein Ensemble at Kings Place, performing Bach's St Matthew Passion. He has sung Haydn's The Seasons and the Mozart Requiem with London Concert Choir and Britten's St Nicolas with both the London Mozart Players and the English Chamber Orchestra. He has also appeared with Fretwork in a recital of Purcell and Dowland. 
Nicholas has been a member of the solo voice ensemble I Fagiolini for the last thirty years, taking part in their innovative staged productions, films, recordings and tours. This summer he will be singing the role of Apollo in their new production of Monteverdi's Orfeo with puppets, and they are touring their programme 'Shaping the Invisible', which marks the 500th anniversary of the death of Leonardo da Vinci.
Nicholas is visiting singing teacher at Sidney Sussex College and Homerton College, Cambridge.
He also enjoys adding alpine and rock climbs to his repertoire. In 2012 he climbed the Matterhorn to conquer blood cancer, and in the past year he has climbed in the Cordillera Blanca and Sikkim and summited Mount Kenya with members of the Alpine Club.
London Concert Choir concerts: