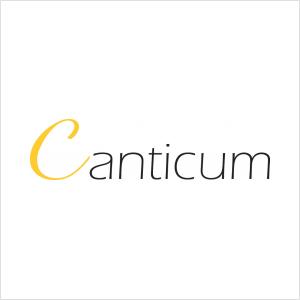 Canticum is known as one of the most musically versatile chamber choirs in the country, praised for accomplished performances of major works as well as for exploring contemporary repertoire. The choir commissions new writing and gives regular first performances.
In March, Canticum performed Poulenc's Figure Humaine at Kings Place, as well as War Songs, a specially commissioned piece for Canticum and Kokoro, Bournemouth Symphony Orchestra's new music ensemble. Other highlights from the season included performing in the Bournemouth Arts Festival by the Sea, a concert showcasing Howard Blake's choral music, an evensong at St Paul's Cathedral and Christmas carol concerts in Southwark Cathedral in aid of Marie Curie Cancer Care, and the Grosvenor Chapel in aid of Child Rescue Nepal.
In previous years, Canticum has performed BBC Radio 4's Christmas Morning Service, at the Cheltenham Music Festival, Bach's Mass in B Minor with the Orchestra of The Age of Enlightenment at St John's Smith Square and the première of the late Sir Peter Maxwell Davies's Step by Circle, dedicated to Mark Forkgen and the choir.  Canticum also provided choral voices for Pink Floyd's Atom Heart Mother alongside soloist David Gilmour
at the Chelsea Festival. 
The choir stages regular trips abroad, touring with works including Purcell's Dido and Aeneas, and Handel's Messiah and Israel in Egypt, a performance which opened the Viterbo Early Music Festival to a packed audience.  The choir toured Bulgaria in May 2013, performing in Sofia and Plovdiv for Bulgarian TV and radio.
Recording, too, has an important place in the schedule.  The existing catalogue includes  A Hymn to the Virgin, with works by Victoria, Poulenc and Panufnik, and two Christmas discs.  Another disc In the Gloom of Whiteness features work by Colin Riley, Fraser Trainer and Keith Roberts.  The live recording of Sir Peter Maxwell Davies's Step by Circle and Two Latin Motets is available on MaxOpus.  
Partner Website:
http://www.canticum.org.uk
London Concert Choir concerts: