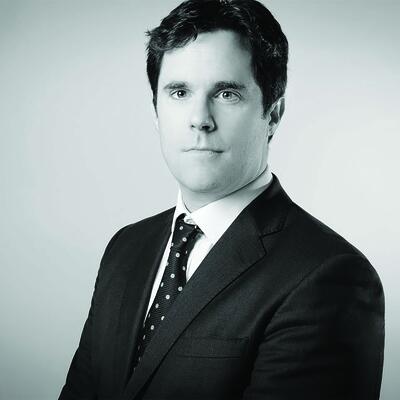 Tenor
Born in Liverpool, Nicholas was a chorister at the city's Metropolitan Cathedral before studying Modern Languages at Cambridge and voice at the RAM. He has since been in constant demand both in the UK and further afield in a wide range of concert, recital and opera engagements.
Widely known for his performances of Baroque repertoire, he has sung with some of its most noted exponents:
Bach's Evangelist with Sir John Eliot Gardiner and EBS, Paul McCreesh and the Gabrieli Consort, Laurence Cummings, Juanjo Mena and the BBC Philharmonic, John Butt and the Dunedin Consort, and further afield with Richard Tognetti and the Australian Chamber Orchestra, Stephen Layton and the Auckland Philharmonia. He has also sung to great acclaim with groups such as the OAE, the Choir of New College, Oxford, I Fagiolini, the King's Consort, Les Musiciens du Louvre, Brussels Philharmonic, Wroclaw Baroque Orchestra, le Concert d'Astrée, the Melbourne Symphony Orchestra, Jordi Savall and La Capella Reial de Catalunya, the Britten Sinfonia, and at opera houses including Paris (Palais Garnier and Opéra Comique), Glyndebourne, Lille, and the Grand Capitole in Toulouse.
Away from the Baroque, he has sung Tavener's Requiem with BBCNOW, Piazzolla's María de Buenos Aires with Mr McFall's Chamber, Berio Sinfonia and the world premiere of Stephen Pratt's Uneasy Vespers with RLPO, Haydn Creation with the Royal Northern Sinfonia, Britten's Serenade with Orquesta del Principado de Asturias, Britten Nocturne and Mozart Requiem with the Australian Chamber Orchestra.
A committed recitalist, he has appeared at the Wigmore Hall singing Schubert Lieder (also taken for BBC Radio 3) and the complete Britten Canticles on the occasion of the composer's 100th birthday. He has sung Janacek's Diary of One who Vanished for Glyndebourne Festival Opera, for the Philharmonia at the RFH and as part of the Aurora Janacek Festival, and given recitals in the Maribor Festival (Winterreise), Oxford Lieder Festival (Seven Sonnets of Michelangelo) and the Chelsea Schubert Festival (Die Schöne Müllerin) and has appeared with regular partners John Reid, Joseph Middleton, Iain Burnside and Eugene Asti.
He has recorded extensively, with credits including a Gramophone Award-winning Messiah and critical acclaim has followed for recordings of Acis and Galatea, Matthäus-Passion, Handel's Esther and a recent Johannes-Passion where he sings both Evangelist and arias. Engagements for this season and beyond include further recitals for the Oxford Lieder Festival, a tour of the Christmas Oratorio with the Nederlandse Bach Vereniging, Evangelist in Johannes-Passion with the OAE, Matthäus-Passion with the Gabrieli Consort for the Aix Easter Festival, and a programme of Purcell Odes at the Wigmore Hall as part of their Purcell Retrospective.
London Concert Choir concerts: