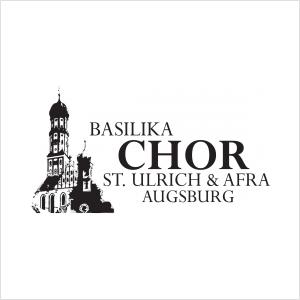 The choir of the Basilica currently has about 80 active singers. Its principal task is to be responsible for singing the liturgy at the Basilica and to preserve and maintain the riches of its sacred music. The choir's sacred and secular highlights in recent years bear eloquent testimony to the idealism and enthusiasm of its singers. This enthusiasm stems from their strong commitment to carrying on the centuries-old tradition of church music at the Basilica.
In addition, the Basilikachor is closely involved in the secular cultural life of the city of Augsburg, giving regular concerts and contributing to cultural events such as the Augsburg Peace Festival and the 'Lange Kunstnacht' – a midsummer festival of music and the arts.
The repertoire of the Basilikachor St. Ulrich und Afra embraces all styles of liturgical church music, from Gregorian chant and unaccompanied polyphony, via music of the Viennese classical period to contemporary composers. Special projects include oratorios and major choral works, as well as premieres and recordings with Bavarian Radio, live television broadcasts on ZDF and
CD recordings.
Since September 2006, the Basilikachor has been conducted by Peter Bader, the Director of Music at the Basilica of St. Ulrich and Afra. He is responsible for all the musical ensembles at the Basilica, including the St. Afra Girls' Choir, which he founded last year. As organist, he enriches the church services at the Basilica and is active as an accompanist for soloists and as a concert organist.
Under Peter Bader's leadership, the Basilikachor has performed great sacred works such as the Magnificat by John Rutter, as well as Liszt's Coronation Mass and Bizet's Te Deum. A major event in 2009 was the performance of Mendelssohn's oratorio St. Paul, together with the Bayerische Kammerphilharmonie, to mark the end of the Catholic year of St. Paul and celebrate the 200th anniversary of the composer's birth.
Partner Website:
http://ulrichsbasilika.de/basilikachor-st-ulrich-und-afra.html
London Concert Choir concerts: