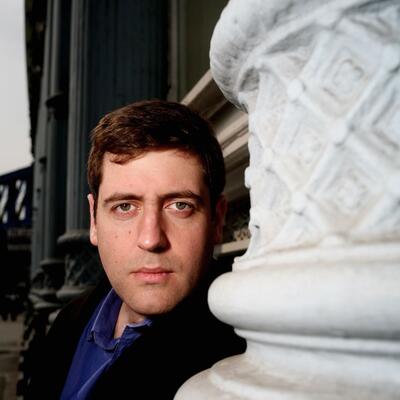 Baritone
British baritone Robert Rice has established a reputation as an insightful interpreter of challenging repertoire as well as a concert singer of distinction. Having been a choral scholar at King's College, Cambridge, and a postgraduate at the Royal Academy of Music under Mark Wildman, he continued his studies with Richard Smart, Sheila Barnes and Nicholas Powell. 
As a concert artist Robert undertakes a wide variety of repertoire, his recent appearances including the role of Farasmane in Handel's Radamisto for The English Concert in London, Birmingham and Paris, as well as Requiems by Mozart and Verdi. This season he has sung Orff's Carmina Burana, Mendelssohn's Elijah and Bach's B minor Mass. In recital he has recently collaborated with Julia Renz-Köck and guitarist Erich Schachtner in Bavaria on a programme of lieder and romantic duets.  His future plans include Godley in Francis Grier's Around the curve of the world. 
His stage work has often involved contemporary music: he has toured Bosnia, Scotland and England with Opera Circus, appearing as Hasan in Nigel Osborne's well-received Differences in Demolitions. Further stage appearances include Herakles in The Birds, Tempter in The Martyrdom of St Magnus, both for The Opera Group, and Maxwell Davies' Eight Songs for a Mad King on the South Bank. He created the Ivory Carver in Judith Bingham's The Ivory Tree at St Edmundsbury Cathedral.
Robert has recorded Judas in The Apostles with Canterbury Choral Society and the Philharmonia Orchestra. He is also featured on Monteverdi's Vespers of 1610 with the Southern Sinfonia and the Rodolfus Choir, and the Dufay Collective's The Play of Daniel.  His recording of Cornelius' Die Drei Könige (The Three Kings) with the choir Polyphony is a favourite on both Classic FM and BBC Radio 3 whenever Christmas approaches. A skilled arranger of vocal music in many genres, he is published by Novello & Co. Ltd.