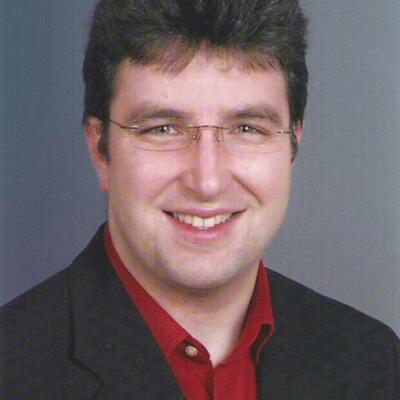 Conductor
Peter Bader studied church music and music tuition at the Nuremberg-Augsburg Academy of Music. In 2001, he completed his diploma examinations. In 2004, he completed the examinations "Kirchenmusik A" and the master class diploma in the main organ. 
From 2001-2006 he was a full-time church musician at Herz Jesu in Augsburg-Pfersee. He is a piano and organ accompanist of various soloists. In the year 2000, Peter Bader was a prizewinner at the internationally-acclaimed organ competition in Füssen and in 2004 at the "Competition of the Nuremberg News". In the same year, he was included in the promotion of Yehudi Menuhin's Live Music Now.
In the winter of 2004, he studied choral conducting at the Fachhochschule Augsburg. Since September 2006 he has been church musician at the Basilica of St. Ulrich and Afra in Augsburg.