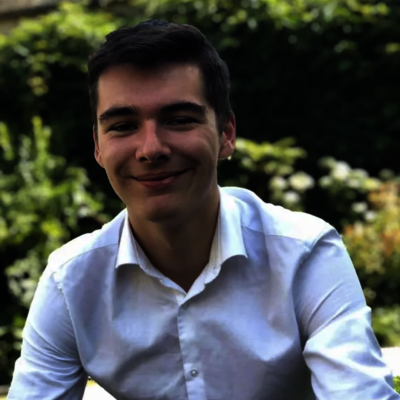 Organist
Ben Collyer  is Organist at St John's, Hyde Park. He began his musical education at the age of 7 as a treble in his local church choir in Stockport. When he was 16, he began studies at Chetham's School of Music, where he studied the Organ with Christopher Stokes and the piano with Graham Caskie. At Chetham's he performed regularly with Manchester Chamber Choir and Chetham's Symphony Orchestra, and with visiting conductors Jac Van Steen, Paul McCreash and John Rutter. In 2017, Ben was awarded his ARCO diploma from the Royal College of Organists.
​In 2018 Ben took on the role of Organ Scholar at Christ Church Cathedral, Oxford, where he also studied for a BA in musicology. In his second year, he was appointed as the director of the student-run College choir.
​As a recitalist, Ben has performed in a number of prestigious venues, both in the UK and abroad. Some recent venues include L'Église Saint Vincent de Carcassonne and the Royal Opera House in Muscat.
​In the academic year 2021-22, Ben was Organ Scholar at St Paul's Cathedral, where he was involved with a number of prestigious services including the Platinum Jubilee service for Her Majesty the Queen. In 2020, Ben was given the Richard Newton Scarth Award to study for a MA in Organ performance at the Royal College of Music, where he will work with David Graham, Andy Dewar and Sophie-Véronique Cauchefer-Choplin.