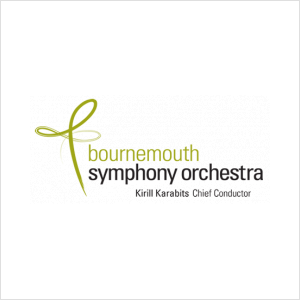 Kokoro, the Bournemouth Symphony Orchestra's New Music ensemble, was founded by a former member of the Orchestra, Kevin Field. Since 2002 Mark Forkgen has been its Principal Conductor and Artistic Adviser. Its title 'Kokoro' comes from the Japanese word meaning 'heart' and the group comprises both players from the BSO and freelance musicians committed to performing 20th and 21st century music. Performing widely throughout the south and
south-west of England, Kokoro has appeared at the Cheltenham and Corsham festivals, as well as in London at the Royal Festival Hall.
Composers commissioned by Kokoro include Eleanor Alberga, Keith Tippett, Piers Hellawell, Geoffrey Poole, Stephen McNeff and Colin Riley, a selection of whose chamber works the ensemble recorded for CD. Other premières include works by Sir John Tavener, Hugh Wood, Hywel Davies, Richard Blackford and Joe Duddell. In recent years a series of highly successful mini-festival days have been presented by Kokoro, the first marking the 70th birthday of
Sir Peter Maxwell Davies who attended the day. The event was shortlisted for a Royal Philharmonic Society award.
This season's concerts began with an all-British concert at the Bridport Arts Centre, which included Oliver Knussen's Hums and Songs of Winnie the Pooh, to complement the BSO's 'The Living Tradition' programming theme, as well as the première of a new work by Stephen Pratt, On Reflection. In December, through Kokoro's thriving collaborative partnership with the Arts University College at Bournemouth, Stravinsky's The Soldier's Tale, was given three fully staged performances at the Ocean Theatre, Bournemouth. Kokoro also contributed to BBC Radio 3's 'Music Nation' project in March with concerts in Sturminster Newton and Portesham which also involved community music groups linked to the Chalk Legends project. At Sturminster Newton Radio 3 recorded the first performance of Hywel Davies's Quickstep, a Kokoro commission, and also Stephen McNeff's Four Van Gogh Chalks and Bob the Fiddler. In May Kokoro performed in the Dorset première of The Chalk Legend.
www.bsolive.com/orchestra/Kokoro
Partner Website:
https://www.bsolive.com/ensemble/10003/kokoro/