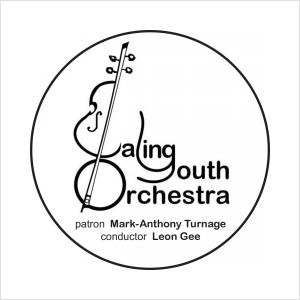 Ealing Youth Orchestra is an independent youth orchestra performing a wide range of mainly 19th and 20th century full symphonic works and concertos. The orchestra has about 75 members aged between 13 and 19 years who attend 25 different schools, and gives young players the experience of rehearsing and performing music to a very high standard.
EYO gives four or more concerts a year in various West London venues and regularly performs at prestigious venues such as The Royal Festival Hall. A highlight of the orchestra's year is the annual European tour. Recent destinations include Poland, Belgium, France and Spain. In 2012 EYO will give three performances in Frankfurt, Germany.
Notable London performances in recent years include two performances at the Royal Festival Hall in the Rotary 'Youth Makes Music' concert and a concert at Southwark Cathedral in 2010 as part of the European Festivals Experience. Recent works include: Saint-Saens' Organ Symphony, Shostakovich's Symphony No.5, Rimsky-Korsakov's Scheherazade, Gershwin's Rhapsody in Blue and Copland's Four Dances from Rodeo.
EYO is a self-funded charity and is pleased to offer full bursaries to members for subscriptions and tour costs. The orchestra is conducted by its inspirational Musical Director Leon Gee who has an established reputation working with talented young musicians.
Partner Website:
https://www.eyo.org.uk/