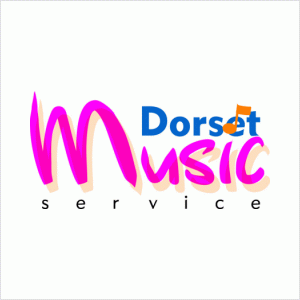 The Dorset Youth Orchestra gives the best of the county's instrumental players the opportunity to perform in a full symphony orchestra. As the pinnacle of young musical talent in Dorset, the Dorset Youth Orchestra consists of players who are drawn from schools all over the county.
During the year players receive expert coaching from professional musicians within the Dorset Music Service and through their association with the Bournemouth Symphony Orchestra. Conductors have been drawn both from within the Service and from the wider profession and in its long history the Orchestra has received international recognition for its diverse repertoire and quality of performance. Many players have gone on to follow musical careers with perhaps the most famous ex-member being 'cellist Natalie Clein.
Since 2004 the orchestra has been conducted by Mark Forkgen under whose direction the orchestra has worked closely with Kokoro, the Bournemouth Symphony Orchestra's contemporary music ensemble. This has resulted in annual appearances in The Lighthouse, Poole with not only Kokoro but also Canticum and the Bournemouth Symphony Chorus in a series of mini-festivals. The orchestra also performed Britten's War Requiem in Salisbury Cathedral with London Concert Choir and Canticum.
Dorset Youth Orchestra has made frequent tours to France and Belgium in recent years as well as appearing in prestigious venues such as the Royal Albert Hall and Bournemouth International Centre. 
The orchestra has given first performances of a number of commissions over many years. Most recently they gave the premiere of Stephen McNeff's overture Hubworld on a Bournemouth beach – later giving a second performance in Dorchester. Recently the orchestra gave the first performance of McNeff's The Chalk Legend Suite, a work specially conceived for them to add to their repertoire, with music drawn from tonight's work, then in May they took part in the first performances of The Chalk Legend at the Weymouth and Portland National Sailing Academy.
Partner Website:
https://www.dorsetforyou.gov.uk/Symphony-orchestra