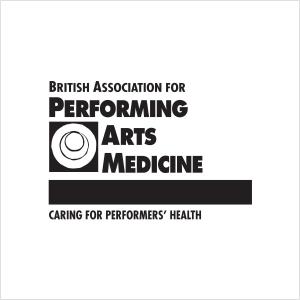 BAPAM is a unique healthcare charity helping performing arts professionals and students overcome injuries or health issues affecting their ability to work and perform. 
Highly skilled performing artists work in a physically and psychologically demanding, and usually low paid industry. Illness or injury can lead to stress, financial hardship and even the end of a promising career. BAPAM provides free clinical assessments and advice from expert healthcare practitioners who understand these pressures. 
We also deliver educational programmes on healthy performance practice throughout the industry, including in universities and colleges, and we produce free information resources to help people stay healthy and perform at their best.  
Despite the importance of performing arts to the UK economy, we receive no government funding. Supporting BAPAM is a great way to maintain the excellence of Britain's performing arts.
'I am proud to offer my patronage to BAPAM who consistently provide excellent and experienced support to performers experiencing illness and injury. They offer free care to members of the performing arts in a way that no other organisation does. BAPAM provide the right help at the right time but they need our help to provide continuity. Your contributions are extremely valued.'
Dame Evelyn Glennie DBE, Musician and BAPAM Patron
The performing arts is a precarious profession, and to have the support of a charity like BAPAM, with a team of such experienced and highly qualified practitioners is a lifeline.'
Sheila Reid, Actress and BAPAM Patron
Find out more at www.bapam.org.uk, email enquiries@bapam.org.uk
or call us on 020 7404 5888. 
Registered Charity No: 1083295
Partner Website:
http://www.bapam.org.uk/