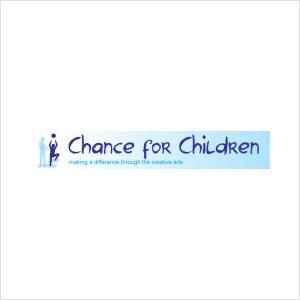 Hope and support for troubled children through art and music……
In our experience, children and young people may not want to talk about what is troubling them. At Chance for Children we help those who have experienced traumatic situations, including bereavement, domestic violence, war or criminal activity in their families, to recover by expressing their feelings in a safe way.
We give them the space and time to do this using art, earth materials, music, dance and poetry. This often enables them to show their anger, sadness and other emotions. They experience relief from their difficulties, which helps them to improve their school and social lives, often taking up hobbies like singing, cadets, swimming, or playing an instrument. Many go on to become volunteers and have better chances in their adult lives. 
Do help us to help them by giving generously after the concert.
If you are a UK tax payer please use the gift aid envelopes in the programme.
Chance for Children Trust registered charity no 1006359
PO Box 54194, London W5 9FJ   0844 248 4701
Partner Website:
http://www.chancearts.org.uk