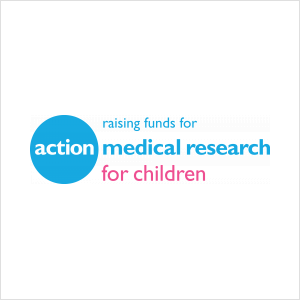 Action Medical Research is the leading UK-wide charity funding vital research to help sick and disabled babies, children and young people.
Despite enormous progress in medicine, all around the UK today there are hundreds of thousands of sick and disabled children who need your help. Children like Emily born six weeks early as a result of her mum developing pre-eclampsia, Joey who at five was diagnosed with brain cancer and Noah who age three stopped talking and understanding speech and was diagnosed with the rare brain condition Landau Kleffner syndrome.Yet surprisingly, medical research into conditions that devastate children's lives is underfunded.
Right now we have some of the best medical minds in children's hospitals and universities across the UK waiting to start research that could lead to the next life-changing treatments for babies and children. They just need the funding. 
Together, we can offer hope to the many thousands of families across the UK who are dealing with the trauma of a baby born too early, striving to support a child affected by disability, or facing the challenge of caring for a child with a rare and devastating disease for which there is no cure.
Will you help? Just one breakthrough, however small, can mean the world.
There will be a collection for Action Medical Research – please give generously.
Action Medical Research is a registered charity: England and Wales no. 208701; Scotland no. SC039284
Partner Website:
https://www.action.org.uk/