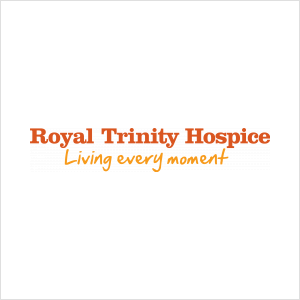 Trinity provides skilled, compassionate care and support to people with progressive, life-limiting illnesses and those close to them. 
We support people living in our central and south-west London community, at home and at the hospice. At any moment, Trinity is caring for 700 patients. 
All our services are provided free of charge to patients and their families. We receive only a quarter of our funding from the NHS and rely on donations to raise the remaining £9 million every year that is needed for our services to continue.  
Trinity has been providing this vital support for over 125 years -  last year we cared for 2,500 people. Watch their award-winning animation to hear more about the care we offer our patients and their families.
www.royaltrinityhospice.london